Issue 33: What makes writing groups work
The Starbucks on Seventh Avenue was just as I remembered it. With two floors, empty napkin dispensers, and a confetti of straw wrappers left behind by careless tourists, it was the less attractive sibling of the Starbucks Reserve down the street. But that meant we could spread out at the long table upstairs and sit for as long as we wished.
Last week was my first in-person writing group in over a year. Organized by one of my college friends, our group has been meeting on and off since 2017. (It's where I workshopped the first essay I ever submitted for publication!) We ended up talking for two hours, remaining focused on feedback and craft questions until we were ushered out into the hot garbage summer night at closing time.
I was grateful for this reminder that we all cared so much about writing that we were compelled to meet at this nondescript Starbucks on a Tuesday night. Writing is, by nature, a very solitary pursuit. While we otherwise spent most of our time hunched over our laptops, writing alone, there could also be these moments of celebration and support.
If you're interested in starting a writing group, here are some things to think about:
Logistics, logistics, logistics
I firmly believe that half the success of any recurring meet-up, whether it's a writing group or a book club, is logistics. This means everything from sending out reminder emails to setting up Doodles and when2meets to scheduling Zoom calls. Once you have the details worked out like a regular time/date/location, keep it simple and stick with them! This makes things predictable and easier for folks to plan around. It's partially why my group meets at the Starbucks on Seventh Avenue—it's centrally located, provides caffeine, and is often empty and large enough to fit however many people decide to attend.
Having a point person who can keep the cadence of a writing group going is helpful (thanks Sarah!), but the accountability also extends to other members. Every person should be honest about their availability and priorities. Structure and organization facilitates the group's commitment and regularity.
Set guidelines
The beauty of a writing group is that it can be structured however you want! In the case of our writing group, our guidelines look something like this:
any format or genre welcome
content warnings if applicable
writing something is not mandatory
but if you do, send it to this thread at least 72 hours in advance
reading the work of everyone who does send in writing IS mandatory :)
printing optional, a digital copy is fine
15 pages double spaced, single-sided max (prose, scripts etc)
5 pages max for poetry
You don't need to follow the college writing class format where the person being critiqued has to remain silent while everyone else shares their thoughts. You can be open to all genres and career stages or you can be more specific and selective. You just need to think about what kind of writing group would be most helpful for you and shape things accordingly. Similar to logistics, having guidelines helps set clear expectations for everyone in the writing group.
I personally love writing groups where we all work in different genres and mediums. Journalist and author Angela Chen says her writing group has challenged her to go deeper in her work and borrow techniques from other areas. "The key to success here is having members who all appreciate and respect each other's styles."
In last week's meeting, we read an excerpt from a fantasy novel, a short story, and part of a rom com screenplay. The range of writing inspired me to think about different storytelling and craft elements in the context of my own writing. It also helped shake me loose from the scarcity mindset and self-doubt that sometimes sets in when I'm writing on my own.
Don't be afraid to adapt
I was in another monthly writing group for a bit that was focused on workshopping existing work. We realized that we didn't always have a lot of new work to share given our meeting frequency and busy lives, so we decided to switch things up. One month we'd workshop any of our existing projects, the following month we'd all write something new in response to a shared prompt.
Author Julia Phillips notes that your writing group(s) can be any of these—"support, accountability, generative, workshop." Your writing group can evolve to meet everyone's needs. Have regular check-ins to see whether the current structure is serving people well and introduce new elements.
These don't have to even be drastic changes. In our last writing group meet-up, my friend suggested we take turns recapping each person's piece out loud before diving into the workshopping. It was a simple addition, but ended up being both fun and useful as it refreshed our memories and got us on the same page about the actual content of the piece.
A good writing group starts with this question Phillips offers: What kind of community are you craving right now?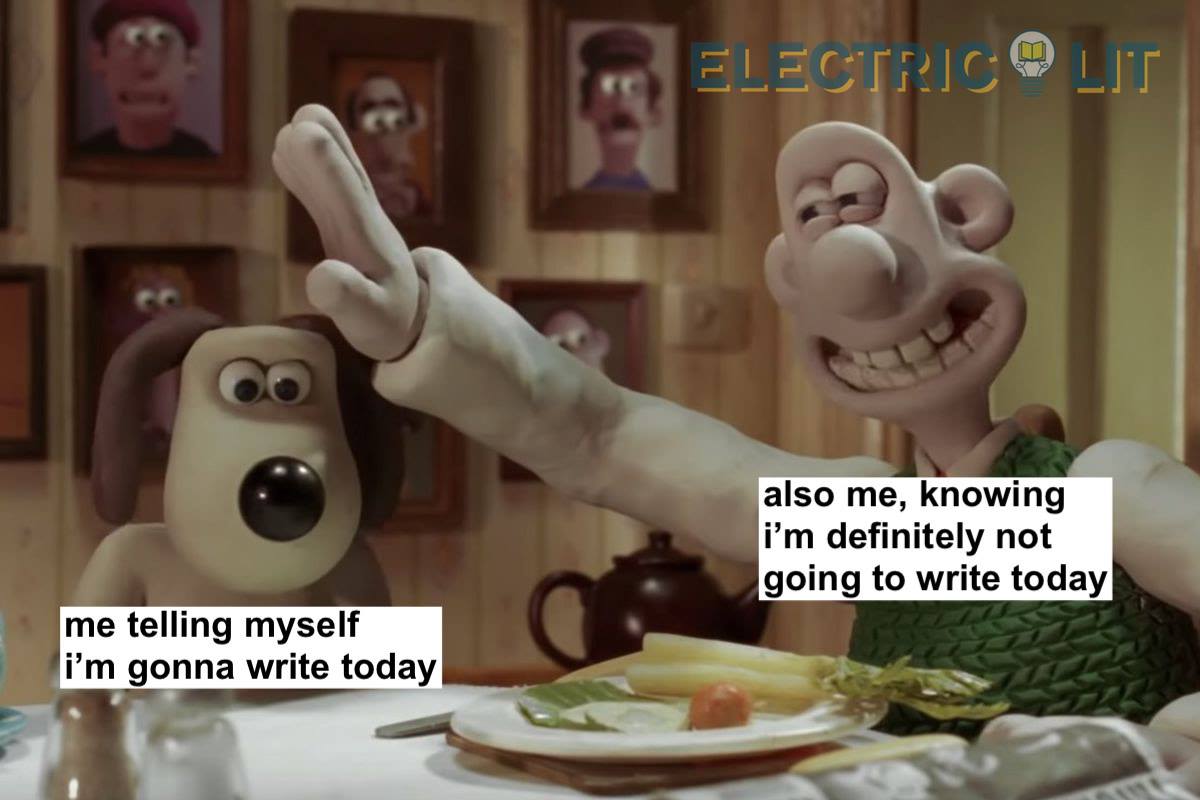 Creative resources
Recent reads & other media
More romance reads: Thien-Kim Lam's debut romance novel, Happy Endings, and the final book in Sarah MacLean's Love By Numbers series, Eleven Scandals to Start to Win a Duke's Heart.
I started reading Afterparties by Anthony Veasna So and have been blown away by every single short story so far. The narration, the setting, the dialogue—I'm in awe of how deftly So balances his portrayal of individual characters with their larger place (and relationships) in their surrounding Cambodian American community. The first two short stories can be read online: Three Women of Chuck's Donuts and Superking Son Scores Again. E. Alex Jung wrote a very nuanced posthumous profile of him which is worth a read.
Note: Book links are connected to my Bookshop affiliate page. If you purchase a book from there, you'll be supporting my work and local independent bookstores!
~ meme myself and i ~
Writers on MasterClass (R.L. Stine's advice really stands out). Hyperfixation and hobbies. OUR Crunchwrap Supreme. Flipping a dog's ears is a full-time job. A game to play during the pandemic. The cat version of Usher's "Yeah!"