Issue 41: The nicoledonut gift guide
'Tis the season for gift guides, so I put together a small gift guide filled with things I've personally enjoyed, been gifted, and/or gifted to others. While books—either from your local bookstore or Bookshop—are always great presents, here are some other ideas for the readers and writers in your life.
This newsletter will return in mid-January. Thank you for subscribing and happy holidays!
Subscriptions
Kate McKean's Agents and Books for the person who wants to know the ins and outs of literary agents and publishing. Yanyi's The Reading for the person looking for creative advice and community. One Story is a literary magazine that mails you one short story a month and is a perfect read to keep tucked in your bag. Paid memberships for The Resort's Cabana Club include exclusive classes, craft talks, writing sessions, and an online community. Joining The Resort was one of the best decisions I made for my writing this year.
Classes
Catapult and The Center for Fiction both offer gift certificates that can be redeemed for writing classes and workshops. Esmé Weijun Wang is a phenomenal writer and teacher, and is offering The Memoir Foundations Bundle for personal nonfiction and memoir writers. The bundle includes a series of pre-recorded workshops, resources, and access to a Discord community.
Writing supplies
I know there is no device or product that will magically make writing easier, but it's fun to pretend! My favorite notebook (light gray with dot grid). My favorite and second favorite pens, both ranked by The Strategist. This 5 Year Diary for short, daily reflections. iA Writer for distraction-free writing and Scrivener for big projects.
Fun literary things
A few years ago, my mom got me this personalized embosser to mark my books. It's obnoxious and I love it. This year, I gifted several book pins to friends from Ideal Bookshelf. Tap into childhood nostalgia by getting old/used copies of favorite books or book bundles, like this Goosebumps book set which comes in a retro collectible tin.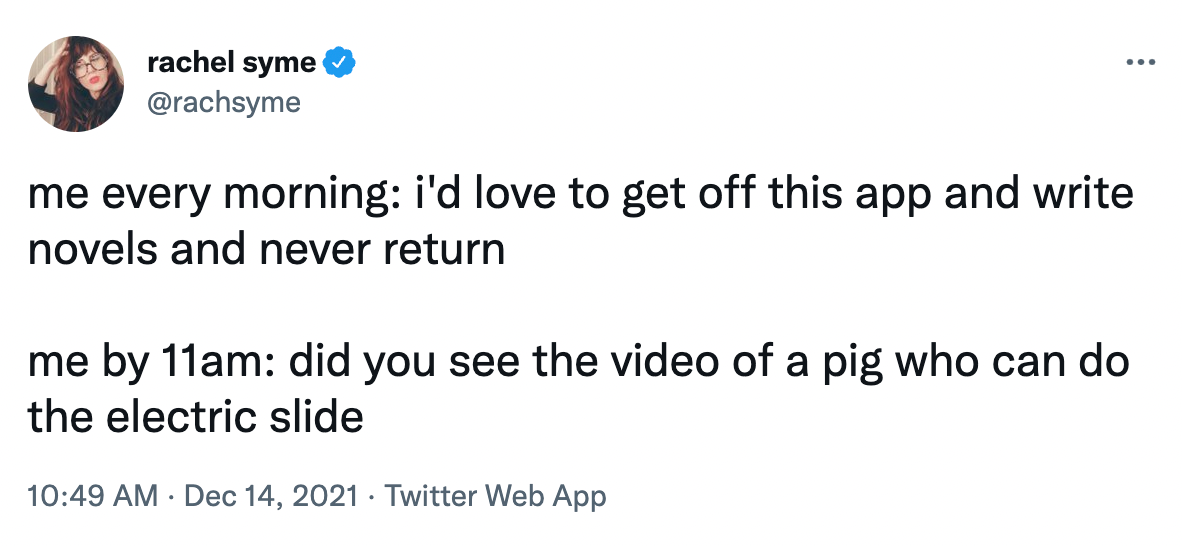 Creative resources
Recent reads & other media
Ashley C. Ford's memoir, Somebody's Daughter, brought me to tears. I've been following her writing for years and I'm consistently blown away by her writing, thoughtfulness, and honesty. Her Code Switch interview has so many great reflections on forgiveness, authority, and the relationships we choose to have. I've also been devouring Mary H.K. Choi's Yolk, which nails so many aspects of sibling/sister dynamics on the head (hi Katie, go read this!). It's easily my favorite of all of her books.
E and I watched the first Tobey Maguire Spiderman in preparation for No Way Home this week. We also enjoyed the very kooky, Zoolander-esque comedy Barb and Star Go to Vista Del Mar. I'm reeling from the Succession finale and the ascension of Tom Wambsgans. My friend and I watched The Hating Game, based on Sally Thorne's book which we both loved. Lucy Hale really committed to the role (and I loved her wardrobe), but sadly the Dennis Quaid Jr. lookalike male lead wasn't the best. Still, I will watch every romance novel media adaptation there is!!
Note: Book links are connected to my Bookshop affiliate page. If you purchase a book from there, you'll be supporting my work and local independent bookstores!
~ meme myself and i ~
Movie theater bathrooms are liminal spaces. Pigeons recharging around the fire. The challenge of tucking in your shirt to make sure it looks right. Your Spotify 2021 Wrapped Is Here. Eating salad in the States. Succession Ratatouille impressions.