Issue 43: Ode to accountability buddies
Over the last few years, I've heard different variations of "accountability buddies." Authors mentioned them in acknowledgements and interviews. Writers talked about texting each other word counts and swapping stories. Some set weekly deadlines for feedback while others emailed each other pages just for posterity. Regardless of the format, it seemed like a key part of one's writing life and writing practice, a consistent form of mutual help, encouragement, and celebration.
Recently, I reached out to a college friend of mine, asking her to read something new I'd written. We've given each other ad hoc story feedback in the past and she ran several writing groups I'd attended. While walking to the subway after one of those writing groups, I mentioned off-handedly about us becoming accountability buddies. Nothing happened then, but this time, my friend suggested we actually set it up. Accountability in action!
It didn't take much—a few texts back and forth—for us to settle on how we'd like "accountability buddies" to work for us, at least to start:
Set intentions for the week every Sunday
Text each other word counts whenever
Email Google Docs whenever for feedback/edits
Every now and then we go get celebratory oysters lol
Like other writers have discussed, accountability buddies first and foremost help with getting the work done. The whole point of externalizing accountability is making yourself a bit more beholden to your intentions because it's harder to disappoint others. On the flip side, you also get encouragement and validation. It's a way to feel and share progress, whether that's editing a short story down by 31 words or submitting to two journals.
Even if it's just a text we shoot off at the end of the day, it helps us keep up momentum and celebrate each step, no matter how big or small. Our intentions can be expansive and acknowledge the many aspects of writing and publishing. As my friend says, it "makes me put more value in a writing practice rather than an end result."
It's also teaching me to focus on the things that are within our control. We've both been focused on generating new work with the help of submission deadlines, and we're open about sharing opportunities. We track and celebrate rejections. It's helpful to remember that we can't control whether we get published, but we can control what we write and how often we put ourselves out there. It never hurts to have someone beside you on that journey, especially when they help you take steps you might otherwise feel reluctant to take.
The great unexpected joy (mainly because I'm slowly coming around on it) is editing each other's work. Sometimes my friend sees things I didn't catch, connections I hadn't drawn or themes that could be teased out more. It's getting me used to showing work-in-progress and differentiating types of edits: for understanding and clarity, for structure, for dialogue and description, for paring down word count. Similarly, it's really exciting to see a piece of my friend's writing evolve with each round of edits. Stepping into the role of a discerning reader and editor helps both of us with our writing.
I'm also learning to not underestimate the importance of fun. A good accountability buddy makes writing more enjoyable and something I look forward to! My friend and I talk about the new Sally Rooney, Mad Men, and fanfiction with equal rigor. We swap memes and TikToks, sometimes related to our own stories. Building a writing routine in conjunction with others, even if it's as low-lift as a text update, is exciting.
I can't wait until we celebrate with oysters.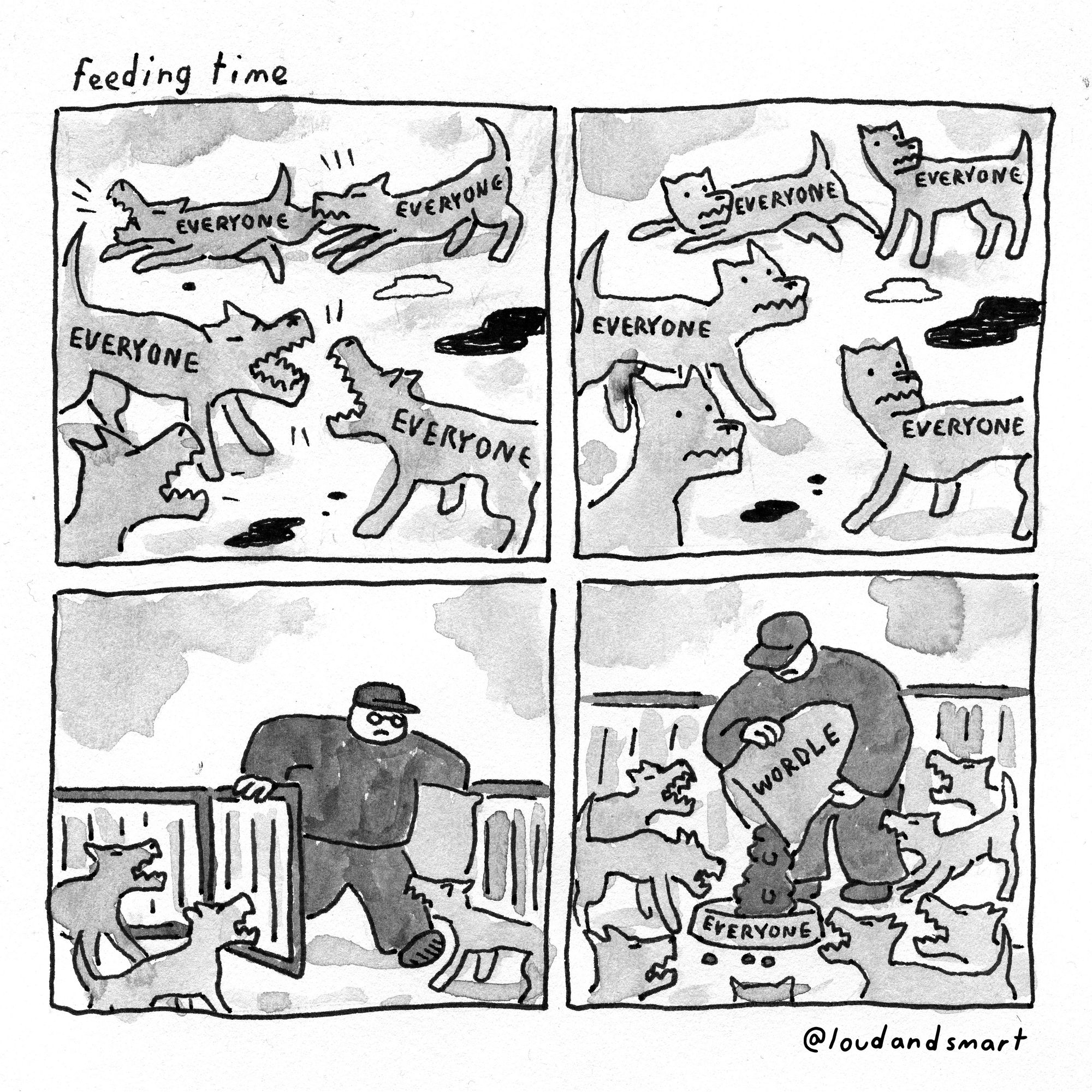 Creative resources
Recent reads & other media
I finally got off the library hold list for Beautiful World, Where Are You by Sally Rooney! I'm not sure how I feel about the ending but overall I loved how much she experimented with form and the broader moral discussion of art, capitalism, culture, class, and fame. As Constance Grady writes, "it is also a love letter to the novel as a form of art—and, by extension, to the ways in which human beings relate to one another."
I also read the historical romance Bringing Down the Duke by Evie Dunmore, about a duke and an Oxford suffragist in 1879 England, and the contemporary romance The Love Hypothesis by Ali Hazelwood, about a Ph.D candidate and biology professor who are fake dating.
I watched the black and white version of Guillermo del Toro's Midnight Alley, a noir that gives me The Prestige vibes (in a good way). I rewatched Julie & Julia with E who hadn't seen it before. It reminded me of The Lawrence/Julie & Julia Project, in which Lawrence Dai (then a college student) watched Julie & Julia every day for a year.
Note: Book links are connected to my Bookshop affiliate page. If you purchase a book from there, you'll be supporting my work and local independent bookstores!
~ meme myself and i ~
We've got Cold Stone at home. Reading in a coffee shop. When you accidentally show your true self because Zoom takes too long to close. Wordle brain. Fascinating facts about the ocean. I've been making this strawberry Yakult soju drink on repeat!!