Issue 54: Nothing needs to be resolved
I am currently convalescing after getting my wisdom teeth removed so today's will be a short letter!
I've been reflecting on notes I took at my Aspen Words workshop where our instructor spoke about the differences between short stories and novels. The biggest consideration when thinking about form is actually the human brain: you can generally complete a short story in one go, but a novel is meant to be read over multiple sittings. It's almost a no brainer (ha) but when hearing the distinction framed this way, it helped me better understand how to think about—and write—short stories.
One definition I have underlined in my notebook: "A story is a moment after which nothing will ever be the same again."
Most novels are not about moments, but a series or development of moments. Our instructor said that short stories have more in common with poetry than novels, precisely because both stories and poems are about capturing a moment in time. You can disengage from chronological time in a short work because readers can take in the entire work, understand it all, and retain fresh impressions of the material. Short stories are therefore more flexible for readers, lending to a larger variety.
"Nothing needs to be resolved in a short story."
Things can be revealed, but not answered. You can show the problem rather than fix it.
While brainstorming my most recent short story, I tried to incorporate my learnings from the workshop. I thought about my characters, their wants and their situations. What was that exact "moment" I was building towards? How would the story end once the moment had happened? It was a different way of outlining, but with those elements in place, I felt comfortable enough to start writing and connecting the dots.
I think that's what's been so fun about working on short stories. Nothing needs to be resolved, but something needs to change.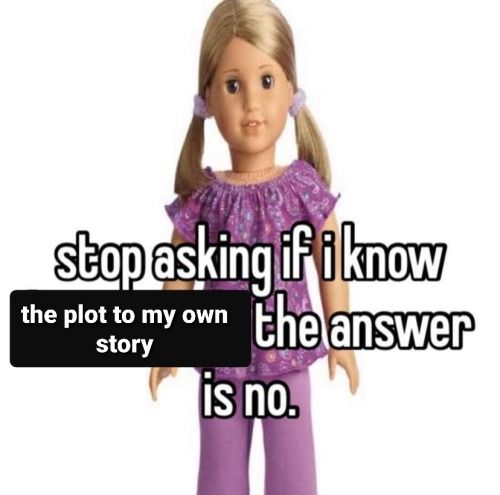 Creative resources
Recent reads & other media
I finished Ottessa Moshfegh's first novel, Eileen, which is a wild and deeply depraved romp. I'm halfway through Portrait of a Thief by Grace D. Li, a fun heist novel inspired by the real world thefts of Chinese art.
My sister and I watched The Summer I Turned Pretty (Team Conrad!!) and I tortured myself post-oral surgery by watching The Bear. E and I watched Fire Island, a great modern retelling of Pride and Prejudice. I enjoyed these interviews with writer/producer/star Joel Kim Booster and director Andrew Ahn. Nope is the summer blockbuster we need and is definitely worth watching in theaters. I'm already excited to go see it a second time!
Note: Book links are connected to my Bookshop affiliate page. If you purchase a book from there, you'll be supporting my work and local independent bookstores!
~ meme myself and i ~
Trying to post a photo on Instagram in 2022. Choreography for Beyoncé's new album: ALIEN SUPERSTAR and CHURCH GIRL. Scenes from Gordy's Home! Expectations vs. reality of writing in a cafe. Clementine the cat is a menace.