Issue 67: Receiving writing feedback
This is part two of a series focused on feedback. The first edition centered on defining and providing feedback. Today, I want to talk about how to prepare yourself to receive and process feedback so your writing benefits from people's input while ensuring you're taking care of yourself.
How do you know when you're ready to share your work?
Deciding when and with whom to share your writing varies depending on your process, goals, and community. While it's great to finish a draft and share it with a close friend or loved one for a first read, it can also be beneficial to step back and clarify your goals, strengths, and areas of improvement—both as it relates to your current writing sample and your writing in general.
At Tin House, my instructor asked us to all think about the following questions:
What are your hopes and intentions with your particular writing sample and with your writing in general?
Regarding your writing, what would you like to change or improve?
What, in your opinion, is your strongest attribute as a writer?
These questions helped ground us in our individual short-term and long-term goals, as well as provided a compass for our fellow workshoppers to focus and contextualize their feedback.
I generally feel ready to share my writing when I've reached a point where the work will benefit from others' careful reading and reactions.
Whose feedback are you interested in?
In a workshop setting, you generally don't have the option to choose your readers. But hopefully, the organization, school, or instructor running the workshop has taken the time to put together a diverse cohort and welcoming environment. If you're interested in feedback in less formal settings, you may want to ask your writing group, mentors, or trusted readers.
Choosing the right reader is particularly important when writing about trauma or other sensitive topics. Anjali Enjeti notes that the "psychological cost of showing someone your writing about trauma can be high" and suggests "sharing it with a reader you know whose style and feedback you have found useful in the past, or who shares your background." It's important to share your writing with those "committed to both your storytelling and your mental and emotional health."
What type of feedback are you looking for?
Just as you can clarify your own goals for your writing sample, you can identify and communicate your boundaries to your readers. Decide how you would like to receive the feedback, whether in person, in written comments, a formal feedback letter, or some other medium.
If your work is in its early stages, you may want higher-level or structural feedback or to see people's comprehension of the story's ideas and tone. As you revise, you may be more interested in line edits or sensitivity readings. You may ask folks to read with a specific topic in mind, like "I'm not super happy with the ending" or "Does the protagonist's motivations seem clear?" I also can't tell you how often I ask for potential story titles as part of the feedback (naming stories is so hard!!)
You can also leave it open-ended. It can be a fun exercise to see what things people pick up on or have questions about. I also find it helpful to have the same person read multiple drafts to see how well I incorporated the feedback.
How do you prime yourself to receive feedback?
Whether I'm workshopping or sharing a story with friends, I find myself tensing up when it's my turn to share. Writing is already an incredibly vulnerable act, so opening yourself up to other people's responses to work-in-progress can be even more nerve-wracking. One way to minimize the stress is to minimize the surprises.
In workshops, your leader will hopefully provide some ground rules for communication and timing, as well as facilitate the conversation. I've been fortunate to be in workshops that empower the author by letting them set the scene, ask questions, or respond to comments. In more casual settings, you can be the one to set expectations or come to an agreement as a group on how to discuss a piece.
When actually receiving feedback, particularly verbal feedback, I sometimes struggle with regulating my emotional responses. I've found it helpful to reflect on why certain suggestions elicit a fight-or-flight reaction. Is the feedback coming from a place of good faith? Are they proposing a potentially radical or scary idea? Are they touching on something I haven't thought that deeply about?
Writing is a balance between owning your artistic vision and surrendering your ego. Like so many other aspects of the craft, this takes practice and self-awareness.
What do you do with feedback?
Feedback is a gift, but you don't have to keep every part of it. Think of feedback as data—you can choose whether to engage with it or take it to heart. Art is subjective! Different people will come to your stories with different experiences and perspectives. The workshops I've participated in have often framed discussions with the guideline to take what is useful to you and leave the rest. At the same time, writing is a twisty, winding process, so remain open-minded. Don't be afraid to take detours to see the unusual or exciting places you can go.
After you've received feedback, take some time away from your writing so you can return to it with fresh eyes. I like to review the feedback and identify action items (my managerial brain at work!), from minor clarifications or word choice to broader characterization, plot, and pacing-related changes.
Your method may be different, but it's up to you to filter and incorporate the feedback that will best support your story. Take Enjeti's words to heart: "It's your work, and you need to be able to stand by it."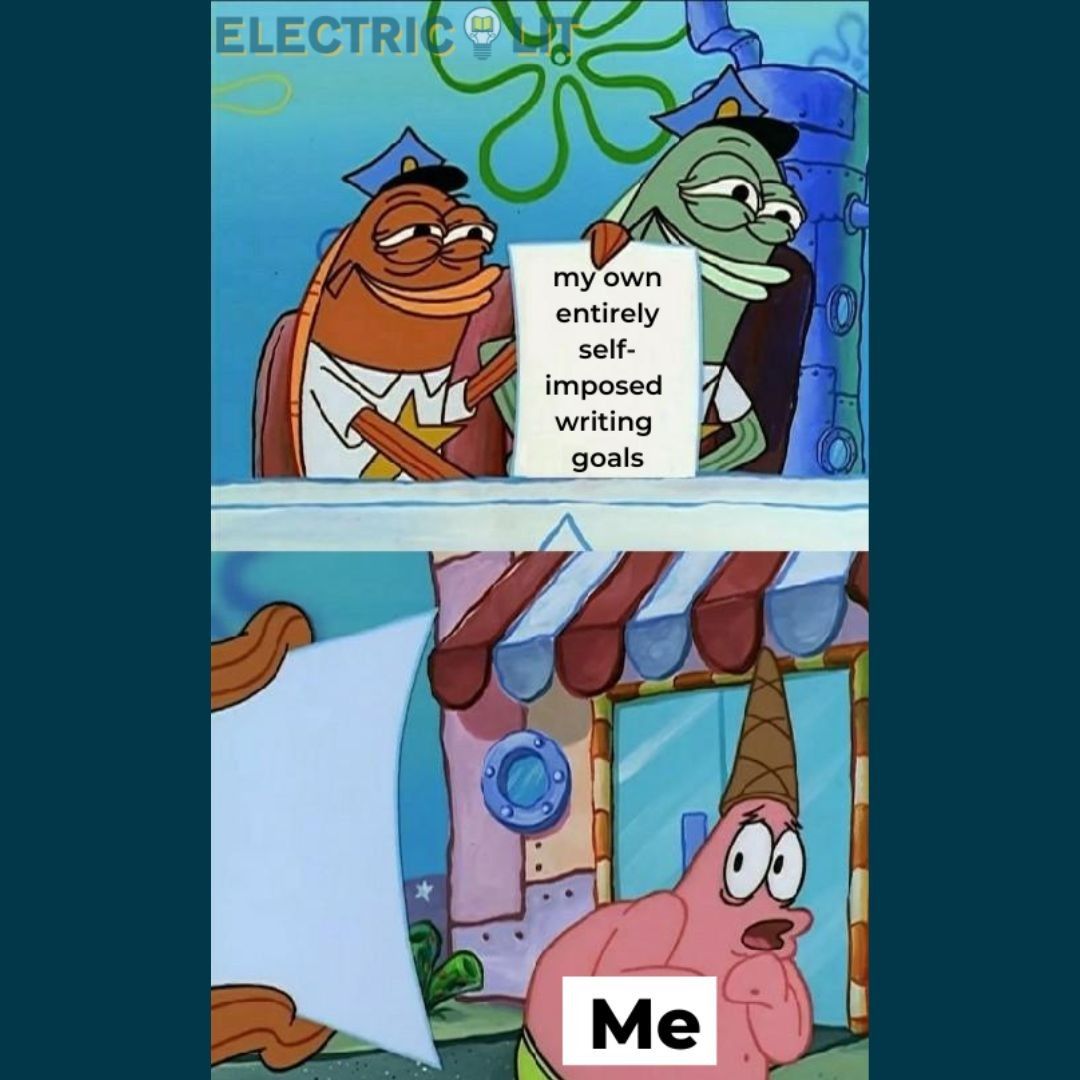 Creative resources
Recent reads & other media
I read Chef's Kiss by T.J. Alexander, a slow-burn romance between a high-strung pastry chef and the new test kitchen manager that's set in a Bon Appetit Test Kitchen-esque universe. My sister and I watched Creed III, a fun Boy Movie that is once again about men who would rather fight than go to therapy. Michael B. Jordan's directorial debut has anime influences that give the sports movie genre a fresh spin. E and I saw Return to Seoul, a really interesting movie that's stuck with me. It follows a Korean woman adopted by a French couple who goes to Korea in search of her birth parents and herself. For E's birthday, we watched The Fabelmans, Steven Spielberg's semi-autobiographical movie about art, family, and the craft of filmmaking.
Note: Book links are connected to my Bookshop affiliate page. If you purchase a book from there, you'll be supporting my work and local independent bookstores!
~ meme myself and i ~
I need a day between every day to recover from the previous day. Meowing and guitar. When I die, hydraulic press me. The All Quiet on the Western Front music sounds awfully familiar… Eating chips and salsa while everyone else has a conversation. Two creative uses for a watermelon.