Issue 35: Not harsh writing advice
I've been having a hard time getting back into my writing projects lately. I was in the groove of writing and working on my novel draft almost every day until I moved in with my partner in mid-July. It was a big transition that naturally reshuffled my priorities, so I gave myself space to focus on that. But then work started getting busy and various types of travel snuck up on me, and now I once again find it hard to pick up where I left off in my writing.
I revisited this tweet from one of my favorite food and culture writers, Bettina Makalintal:
not harsh writing advice: screenshot nice things people have said about your work, save it in a folder for a rainy day
I like that Makalintal frames this as "not harsh writing advice." A lot of writing advice is all about getting yourself to literally write, whether it's through timers or blocking social media apps, Pomodoro techniques or writing challenges. I've covered a lot of that same kind of advice in this newsletter.
But I was reminded that there are gentler parts of the writing life too.
Keep a compliments folder
As Makalintal suggests, save and organize the "nice things people have said about your work" so you can revisit them when you need motivation or reassurance. (I keep a folder of screenshots and a note titled "writing kudos.") They not only serve as nice reminders about the impact of your words, but may also resurface aspects of your writing that really resonated with people.
Read (and reread)
It's hard to not feel an itch to write after you've read something really good. Branching into other genres or forms can help you approach your own work with a fresh perspective. You never know how reading will unlock something—a character, a plot point, a question of structure.
Rereading books can also be helpful. I've reread books for research because they dealt with similar themes, points of view, or character dynamics and I enjoy the nature of active, close reading. Rereading, with or without a specific lens, reveals aspects about the writing you may not have noticed before. I remember a Faulkner class I took in college where my professor told us upfront we would have to read Absalom, Absalom twice—once to just understand what happened, and another time to start teasing out all the elements of literary analysis. (She was right, of course. I ended up reading it three times.)
If nothing else, reading and rereading nudges you back into your own storytelling.
Work on something new
If the idea of diving back into an existing project is too daunting, dip your toes into something new. This may be particularly useful if you're working on something long or emotionally demanding. A shorter story or poem may be a good change of pace and allow you to write something complete.
After being inspired by one of Anthony Veasna So's short stories (reading works!), I started outlining a short story of my own. I know I'd like to return to my novel draft at some point, but I've missed the excitement of a new idea, when the page is full of possibilities and not second guesses. Even if this turns into something I abandon halfway, it's still a useful exercise in getting to write again.
Go live your life!!
In an online class I took with Meredith Talusan and Porochista Khakpour last year, they talked about how they deal with periods where they lack motivation. In my notes, I (roughly) transcribed this: "As a writer, you should remember that living life is part of your work too! Have a little mini adventure. You need an element of surprise to freshen the writing up."
Although a large part of writing is about getting your ass into the chair, sometimes it's also about getting your ass outside! It reminds me of the idea of "artist dates" from The Artist's Way. It's a way to stay curious and attentive. Life can't be all work and no play. As Cameron says, "play, and you will get ideas."
In Michaela Coel's Emmy acceptance speech, she offers this advice to writers, "Do not be afraid to disappear—from it, from us—for a while, and see what comes to you in the silence." Stepping away from social media, your desk, or your own noisy brain, can lead to unexpected connections and creative explorations.
Living life is part of your work too.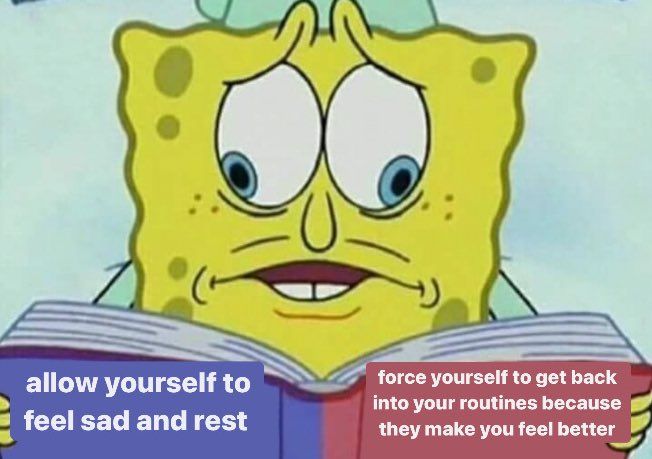 Creative resources
Recent reads & other media
I finished Anthony Veasna So's Afterparties, an excellent short story collection that occupies a "vibrant yet dark side of the American Dream." One of my favorite stories, "We Would've Been Princes!" follows two brothers at a wedding afterparty as they negotiate their own relationship and how their parents' traumatic pasts continue to influence their own lives.
Kat Chow's memoir Seeing Ghosts is similarly focused on ways intergenerational trauma continues to haunt the present. Chow's mother died of cancer when she was fifteen and the book is a moving excavation and examination of loss, immigration, and family history. Having recently written about grief and preservation, I was drawn into Chow's focus on taxidermy and archival research, how she weaves cherished personal memories with broader references and context. In an interview with the Asian American Writers' Workshop, she discusses the questions that anchored the book: "What debts—monetary, emotional, filial—did my parents have that I've inherited? Where did these debts come from, and how do we settle them, if at all?"
I've caught up on Ted Lasso and am obsessed. (I now have an itch to bake shortbread.) I also watched The Chair, starring the inimitable Sandra Oh as the first woman and person of color to be the chair of a prestigious university's English department. Amanda Peet, the showrunner, and Oh discuss the show's unique portrayal of motherhood in The Cut, and "how liberating it is to talk about the ways in which it's deeply unfulfilling and isn't so linear."
Note: Book links are connected to my Bookshop affiliate page. If you purchase a book from there, you'll be supporting my work and local independent bookstores!
~ meme myself and i ~
The first five minutes of every Zoom meeting. GOOD SOUP. Realizing in order to be a successful artist you have to actually make art. Drunken noodles with pork or pork or pork. POV: You're building the Tower of Babel. When you're trying to enjoy the Halloween season...