Issue 80: Giving yourself grace
If I'm being completely honest, I've felt a lot of reluctance and avoidance when it comes to this newsletter these last few months. It's supposed to be about writing and creativity, but lately I haven't been tapped into either. I was talking with a friend who also writes a newsletter on creativity, and her advice to me was simple: write about this exact topic.
I'm a firm believer that creativity can and should be a regular practice. But realistically, there are dips and peaks—times when your commitment might ebb and flow, or intense periods of focus and output. I've typically thought of my writing in terms of seasons, but even some seasons might be more creatively barren than I'd like. We don't write in a vacuum and many of us have other job(s), commitments, and relationships to attend to.
When I'm not writing, it's generally because work creeps up on me or my schedule gets thrown off by sickness or travel. This instance has felt different because I was more deliberate about my time. Humans are infamously bad at multitasking and reading Four Thousand Weeks has encouraged me to adopt a fixed volume approach. For a good chunk of this year, writing was my priority, like teaching my first class and preparing for workshops. But I knew that after the summer, I needed to dedicate my time to a career transition in my day job. (The good news is I just finished my first week in my new role!)
For a few months, I committed solely to the job search. This meant doing interview prep when I'd otherwise be reading, or not participating in the #mini1000 even though I'd originally added it to my calendar. When this nagging feeling of guilt came up despite my attempts to be deliberate, I took a step back to reflect.
My gut reaction of guilt came from the eternal sense of being behind or wanting to constantly be as productive as possible. But as I dove deeper into how things actually played out, guilt gave way to pride. "Productive as possible" was not, in fact, what I was aiming for. I was intentional about change and adapted to focus my energy. Rather than thinking about where I wasn't, I focused on where I needed to be.
Part of this has been a result of my own experience and my growing sense of confidence in being able to start again. Having done a number #mini1000s previously, I didn't feel as much pressure to participate in this round. Another aspect has been deepening my relationship with myself and giving myself grace during these periods of transition. Rather than beating myself up over not writing, I congratulate myself on being more in tune with my own needs, not exhausting myself, and being present in my own life.
In the 1.5 weeks I had in between jobs, I tried to approach the time with a similar type of deliberateness. As one of my friends texted me, not a lot of days like that in a career, gotta savor them. Because I have zero chill and remain a type A person, I made a list of things that would provide some middle ground between rest and reward, a gentle nudge towards activities I wanted to try or hobbies I wanted to return to. (Shoutout to this series of videos on how to not rot your day away on your days off.)
I caught up on some life admin. I voted. My sister and I went winter coat shopping and checked out a bunch of restaurants on the weekdays that are generally swamped on the weekends. I hung out with friends, baked a lot of snacking cakes, read books, and went to the movie theater. I took long walks around my neighborhood.
The eternal struggle is striking the right balance of knowing when to give myself grace and when to give myself some tough love, when to say no or say yes to my creative habits, and whether I'll feel better for having taken time off or having put my butt in the chair.
Other times, the answer is clear. For example, I originally planned to publish this newsletter last Friday, but my partner of 7+ years and I got engaged! E not only surprised me with the proposal, but also dinner and a weekend staycation. Writing was, of course, the furthest thing from my mind.
Reflection is a powerful tool because it helps you calibrate. If you're going through a creative lull, offer yourself some grace. What has or hasn't worked for you in the past? What is it you need most right now? Could you reframe your creative drought to tending the garden of another area of your life?
Please consider joining me in donating to the Palestine Children's Relief Fund and/or calling and faxing your representatives to support a ceasefire in Gaza.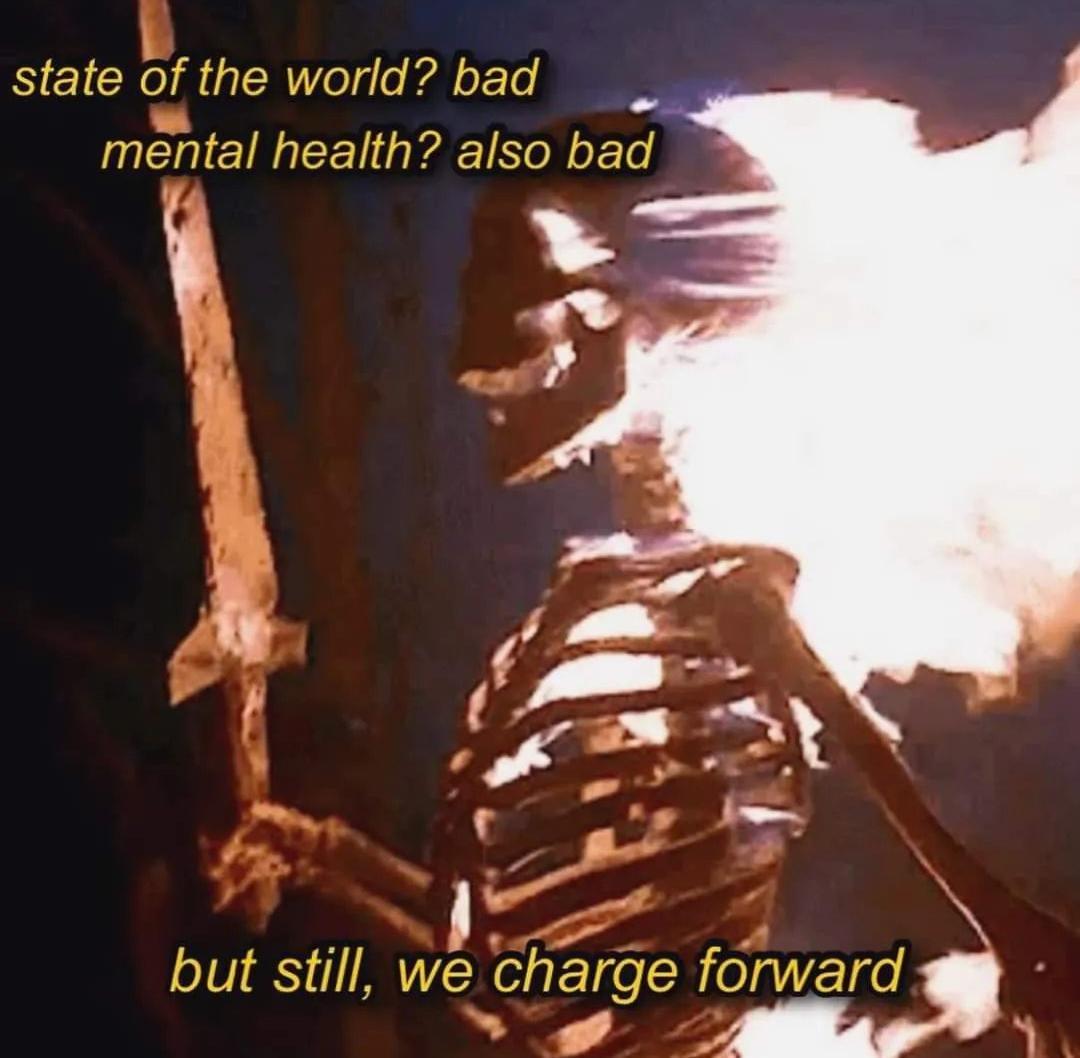 Creative resources
Recent reads & other media
Meera Lee Patel's illustrated essay collection, How It Feels to Find Yourself, was so insightful and prompted a lot of reflection on my relationships, community, and purpose. I finished The Shining by Stephen King and watched Stanley Kubrick's adaptation with E. The movie is frightening and iconic, though I can understand why King famously hated it (the book explores alcoholism and cycles of abuse with more depth than the movie). I saw The Marvels, which is a pretty forgettable installment in the MCU but was short and humorous.
A friend and I went to Date Night at The Met to see the Manet/Degas and Origins of Fauvism exhibits. A bunch of writer friends reunited to celebrate the launch of Jami Nakamura Lin's speculative memoir, The Night Parade, at Yu & Me Books and I can't wait to dive into the book and its gorgeous illustrations.
E and I crossed a longtime item off our New York bucket list and went on a great tour at the Tenement Museum. We did the 100 Years Apart tenement apartment tour, which explores the lives of two immigrant women working in the garment industry. In the spirit of "when you realize you want to spend the rest of your life with somebody, you want the rest of your life to start as soon as possible," we rewatched When Harry Met Sally.
Recently read short stories: "Standard Loneliness Package" by Charles Yu
Note: Book links are connected to my Bookshop affiliate page. If you purchase a book from there, you'll be supporting my work and local independent bookstores!
~ meme myself and i ~
When authors finally finish their books after years of effort. "Open-toed" shoes. Sitting up for a drink of water is so much effort. Gruel girl! People who order orange wine. Introducing the Gomodoro method.